Film Synopsis
---
The New Black is a documentary that tells the story of how the African-American community is grappling with the gay rights issue in light of the recent gay marriage movement and the fight over civil rights. The film documents activists, families and clergy on both sides of the campaign to legalize gay marriage and examines homophobia in the black community's institutional pillar—the black church and reveals the Christian right wing's strategy of exploiting this phenomenon in order to pursue an anti-gay political agenda.
The New Black takes viewers into the pews and onto the streets and provides a seat at the kitchen table as it tells the story of the historic fight to win marriage equality in Maryland and charts the evolution of this divisive issue within the black community.
Characters
---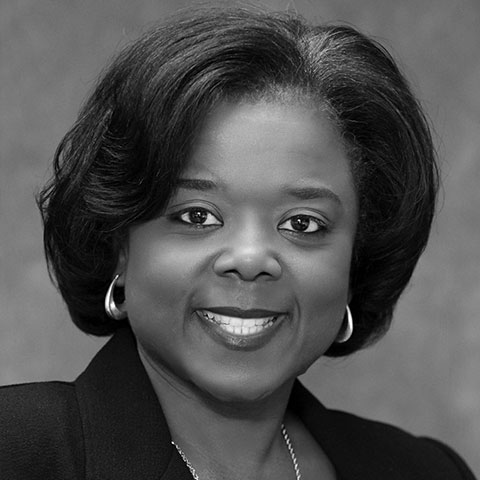 Sharon Lettman-Hicks
Sharon is the Executive Director and Chief Executive Officer of the National Black Justice Coalition (NBJC), a civil rights organization dedicated to empowering Black lesbian, gay, bisexual, and transgender (LGBT) people. Founded in 2003, NBJC has provided leadership at the intersection of national civil rights groups and LGBT organizations, advocating for the unique challenges and needs of the African-American LGBT community that are often relegated to the sidelines. NBJC envisions a world where all people are fullyempowered to participate safely, openly and honestly in family, faith and community, regardless of race, class, gender identity or sexual orientation. In concert with NBJC's mission to eradicate racism and homophobia, her personal goals are: to make the Black family the focal point of NBJC; to tell compelling stories about the Black LGBT community; and to see Black LGBT people understood, embraced and respected for their valuable contributions to society.
Karess Taylor-Hughes
Karess is originally from Long Island New York. At the age of 24 she already has years of experience working in political campaigns. She was a field organizer for Equality Maryland and The Human Rights Campaign. Karess currently attends Columbia University, where she is pursuing her Masters degree in Sports Management. She will continue to make progress as she pushes to increase more advocacy work for underrepresented communities.
Samantha Master
Samantha is a 25 year old student at Morgan State University in Baltimore, MD. Samantha currently serves as the Youth and Campus Outreach Intern for the Human Rights Campaign and aspires to one day serve as the Vice President of Student Affairs at Howard University. She originally began working on the marriage equality campaign in Maryland in 2007 as a volunteer with Equality Maryland because Black LGBT people—especially Black LGBT people in the South—are deeply important to her, and she wanted people to see people who looked like her—when they thought about LGBT people. She also got involved because she believes this battle is only the first step in the fight for LGBT-liberation.
Pastor Derek McCoy
Derek serves as President of the Maryland Family Alliance and Maryland Family Council which are organizations dedicated to seeing strong families, educated children, and responsible government in society. Derek has served as an Associate Pastor of Hope Christian Church in Beltsville, Maryland for the past18 years. In addition, he formerly served as Sr. Vice President of The High Impact Leadership Coalition.
Rev. Delman Coates
Delman is a Pastor at Mount Ennon Baptist Church, located in Clinton, Maryland. He is a graduate of Morehouse College and Columbia University (Ph.D. in New Testament & Early Christianity, 2006). He has been happily married to Yolanda Walsh Coates for 17 years. and they are the proud parents of two sons, Nathaniel and Joshua, and twin daughters Ava Marie and Leah Blair.
Anthony Charles Williams II
Anthony was formerly known under the gospel moniker Tonéx. He is an American singer, songwriter, actor, multi-instrumentalist, rapper, dancer and producer from San Diego, CA. Williams has released several hundred songs on dozens of albums over the span of his career, while producing several others for both gospel and secular artists. He has won six Stellar Awards, a GMA Award, and received 2 Grammy nominations: one for Best Contemporary Soul Gospel Album for his 2004 gold album, Out The Box and another in 2009 for Best Urban/Soul Alternative Performance for his single, Blend, from his 2009 album,Unspoken. His music blends a smorgasbord of styles, including pop, r&b, jazz, soul, funk, hip hop, rock,latin, electro, punk and trance. His new stage name is B.Slade.
The New Black
---
The New Black is a documentary that tells the story of how the African-American community is grappling with the gay rights issue in light of the recent gay marriage movement and the fight over civil rights. Continue Reading
Latest News
---
Latest Tweets
---
Follow Us
---